And today it's John Charles Bryan Barnes MBE. Born on 7 November 1963, 4 years before the summer of love.

Born on a military base in Kingston, Jamaica, Barnes was named after legendary DWHOFer John Charles. His father, Ken, who played centre back and captained the Jamaican national team was a Major in the Jamaican army and he encouraged his children to lead an active sporting life. Both his sisters would go on to represent the country at swimming, squash and tennis. The young John Barnes himself excelled at a number of sports, but it was swimming where he first started to compete on a national level aged just 8 years old. But a budding swimming career was cut short as some days rather than go training, he would bunk off and play football with his friends. John was given a choice from his father, either you play football in the park, or you continue competitive swimming. The choice was easy and Barnes never looked back.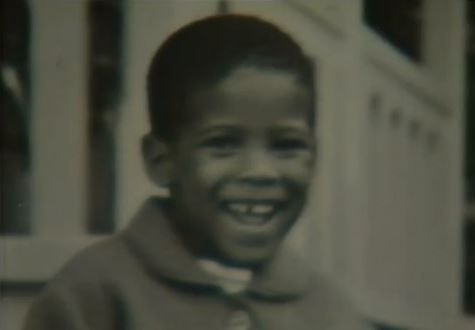 When he was 13 his father was transferred to London and John got his first taste of proper organised competitive football. Playing for Stowe Boys Club in Regents Park he was captain and centre back as the side won the national 5 a side tournament when he was 15.
Two years later Barnes had moved on to Sudbury Court in the Middlesex league and was now playing in a more advanced role when he was spotted by a fan of Watford Football Club. But Barnes' father had been recalled to Jamaica and he was only allowed to train with Watford on tuesday evenings as the family prepared to return home. His progress was such though that within a few months he was already in Graham Taylors' first team and when his family flew back to Jamaica, John stayed behind has a regular starter at just 17.

In the 80's shorts really fucking were

Scoring 14 goals in his first season Barnes' reputation grew and Watford completed their climb from the 4th tier and were promoted to the first division. He coped with step up effortlessly and on 28 May 1983 DWHOF member Bobby Robson gave Barnes his international debut as a sub in a 0-0 draw with Northern Ireland.
It was just over a year later at 20 years old Barnes would come to worldwide attention as he opened his international account with a wonder goal in the Maracana stadium as England beat Brazil 2-0 in a friendly. Gliding past 6 of the Brazilian team the great Pele said it was the best goal he'd seen in the Maracana, but it's a moment Barnes himself has played down. "It has become iconic because it was in the Maracana, against Brazil, but if I'm being honest the Brazilians never put a tackle in. They probably thought no Englishman could do that. It was also just a friendly. Had it been a World Cup match somebody would have tackled me around the neck."

He really should have kept his hair this length

Throughout his career Barnes had to deal with the racist elements within the game at the time and never more than after that goal was scored. National Front members who had travelled to Brazil for the game were on the same plane as the England squad on the way home and the NF members tormented Barnes and claimed England had only won 1-0 as his goal "didn't count".
With a second place finish in their debut season in 1983 and an FA Cup Final appearance in 1984, both Watford and their manager Graham Taylors' reputation grew, as did John Barnes'. Pace, power, balance, the ability to ride tackles, goals, assists; John Barnes had everything in his locker and his standing as one of the most technically gifted players in the First Division grew with each passing season. However, he was not yet a regular starter for England and travelled to the 1986 World Cup as a squad player. Unused in any of the games leading up to England's Quarter Final tie with Argentina and trailing 2-0 after Diego Maradona's double, Barnes was brought on with 15 minutes to go and almost immediately made an impact when the ball broke to him from a throw in. Taking on two defenders he got to the by line and crossed the ball in for DWHOF inductee Gary Linekers' consolation goal. With just a few minutes left Barnes repeated his run to the line and placed an almost identical ball which Lineker headed agonisingly wide, from just a yard out, with the keeper already beaten by the cross. Many commented afterwards that Barnes should have come on earlier after a lackluster display by the more established members of Bobby Robson's side.
As the most high profile black player during that era Barnes was determined not to let the negative attitudes towards him stop him from achieving his potential. In the summer of 1987 Liverpool manager and DWHOFer Kenny Dalglish paid £900,000 to bring him to Anfield and despite suggestions from some on Merseyside that he wouldn't make it at the club because he was black, John Barnes would become one of the best players in world football during the late 80's and after scoring on his Anfield debut against Oxford, followed up with a double in his next home game against his boyhood team QPR, 'Digger' (as he would become affectionately known due to him literally, Richard, ploughing a furrow up and down the Anfield touchline), was an instant hit with Kop.

Backheeling away a banana thrown by Everton fans during the '87 Merseyside Derby at Goodison