We're BACK.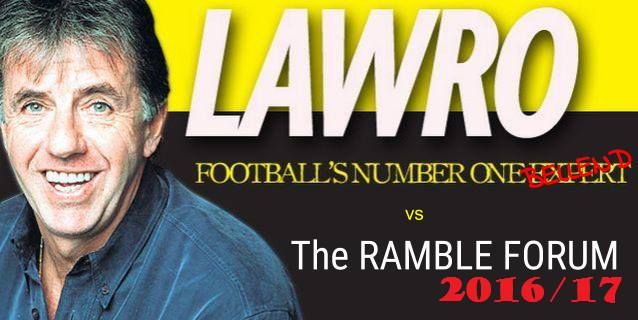 No need to announce your interest to play or anything, I'll just note down your scores.
This season I have a spreadsheet set up so this should mean quicker, more accurate scoring.
ALSO NEW THIS SEASON:
Community Shield Game
Extended FA Cup and League Cup games
Champions League Game
Not going to lie, he hurt us last season. Embarrassed us. We must take revenge.
Honours board 2015/16:
Premier League: Lawro
FA Cup: gp543
League Cup: Joe Totale
EURO 2016: Sid
Honours board 2016/17
Community Shield: Sid and gp543 (shared)
League Cup Final = RKMF vs Sid
Low Fi WEEK 25 TABLE
Lawro 218 + 15 = 233
Marchisio 206 + 6 = 212
Scorpio 186 + 21 = 207
MattFool 200 + 6 = 206
Wizard 187 + 18 = 205
RKMF 198 + 6 = 204
Ian K 193 + 6 = 199
Sid 178 + 21 = 199
Gp543 173 + 11 = 184
Poch 170 + 14 = 184
Rick 173 + 6 = 179
Bilic 172 + 7 = 179
Nickperson 168 + 11 = 179
AViD 175
Hunter 166 + 9 = 175
GFM 156 + 6 =162
Ancien 152 + 10 = 162
Lawduck 148 + 9 = 157
Elberto 151 + 5 = 156
SHF 137 + 13 = 150
NBIAR 143