Hank The Final Coutinho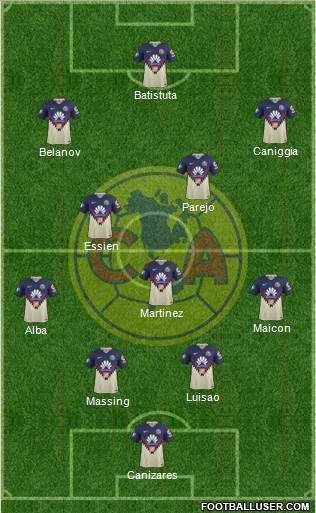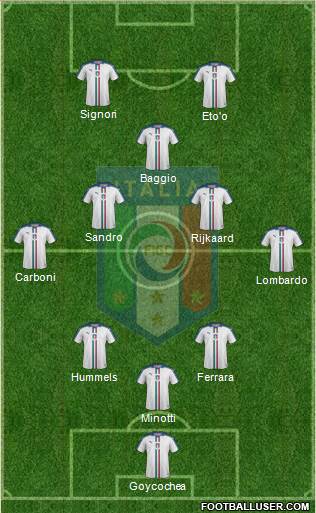 Hank
The most lethal striker of the 90s backed up with a flying winger and a Ballon d'Or winner. A midfield with defensive nous, goalscoring threat, creativity, physicality and any other attribute you care to mention. Two of the best attacking fullbacks of the past 20 years and a centre-back pairing who can stop you in any way you like (ask Caniggia), topped off with a goalkeeper who'd be considered one of the greats if it wasn't for some chancer from Real Madrid. Can switch to 343 or 424 at the drop of a hat to keep you on your toes.

The Final Coutinho
Goycochea: Italia 90 Keeper of the tournament. Penalty specialist.
Minotti: Captain, leader, legend of 90s Parma.
Ferrara: Juve captain, Lippi's right hand man.
Hummels: Best defender at Brazil 2014.
Lombardo: Crystal Palace all-time XI despite only 49 games for them.
Carboni: Roma Captain, Valencia legend.
Sandro: Triffic.
Rijkaard: Will spit in your perm if you don't vote for me!
Baggio: Magical kicks.
Eto'o: Back to back Champions Leagues with different clubs!
Signori: Small shoes means lots of goals!